Updated as of May 23, 2022. This post contains affiliate links, meaning that if you choose to click through and make a purchase, we will receive a small commission at no cost to you.
Create a graphic for that upcoming promotion. Make a video to show off a new product. Then post those things to your social media accounts.
Oh my! Now that you've spent the time to get organized with your social media presence, it's time to learn even more digital tools to make your life much easier.
There are a number of websites and apps available, but which ones are the best? We wanted to give you a little insight into what we regularly use and what we love so much about them.
This is well known for making graphic design and basic video creation easier. It also has the ability to let you schedule your posts on multiple platforms.
❤️ 3 things we love:
1. It's easy to use. From creating graphics to searching for images to staying organized with files, it's ease of use will make you want to constantly learn more about graphic design. You can do that through Canva's Design School.
2. They have great templates. Whether you're creating a checklist or looking for a new way to show off quotes, there are thousands of templates to help amplify your brand. You can then customize those templates to use your fonts and brand colors. There are also numerous templates for videos.
3. It helps to get your creative juices flowing. If you're stuck on an idea, browsing photos and templates can often spark a new idea. Oftentimes we can find that "needle in a haystack" just by looking around on Canva.
💲 It's FREE for the basic options and for the access to thousands of stock images, illustrations and video content. "Pro" plan is $9.99 a month if you prepay for the year. We highly recommend this option because you will gain access to a plethora of pro-only assets, templates, graphics, features and more. It is well-worth the investment if you are serious about utilizing Canva to help build out a content creation strategy!
---
As you use multiple social media platforms, you'll want to find a social media scheduling tool that works for you. Loomly is THE tool you need to help you stay organized across multiple platforms.
❤️ 3 things we love:
1. Social media scheduling across multiple platforms. You can post to multiple platforms at the same time with the ability to customize content for each. Posts then populate an easy-to-view calendar. If you have something that comes up and you need to move a post, you can click and drag it to another day. Social channels include: Facebook, Instagram, Twitter, LinkedIn, Google My Business, and more.
2. The ability to easily collaborate with team members and clients. Establishing an approval workflow has never been more simple. Tag teammates to check your work, notify clients that it is time to review their calendar, and correspond on required edits in post history/comments thread.
3. The reporting is great! With a few clicks, you'll get an incredible amount of data to see how you are performing on each of your linked platforms. If you love stats, you'll love these reports.
💲 Free 15-day trial! Plans start as low as $26 a month for up to 10 social media profiles and unlimited calendars, posts, ads, and file uploads.
---
This offers unlimited scheduling for Pinterest and Instagram. For Pinterest, you can also create graphics for 15 free Pins in "Tailwind Create," which generates posts based on your branding. For Instagram, you'll get hashtag suggestions and a custom link to use in your bio to your important landing pages.
❤️ 3 things we love:
1. Hashtag exploring on Instagram. You can easily see how many times a certain hashtag has been used, as well as easily seeing how many times related hashtags are used.
2. It's really easy to create a queue for times you'd like to post on both Pinterest and Instagram. You create your post and click to "Add to queue" and you're done. If something else comes up that you want to post earlier, you can easily slide posts to different times. Tailwind also recommends the best times to post for each platform. This helps with getting more traffic, engagement and followers.
3. The analytics are easy to access and easy to understand.
💲 Starts at $9.99 (with a discount for an annual subscription). Includes a free trial.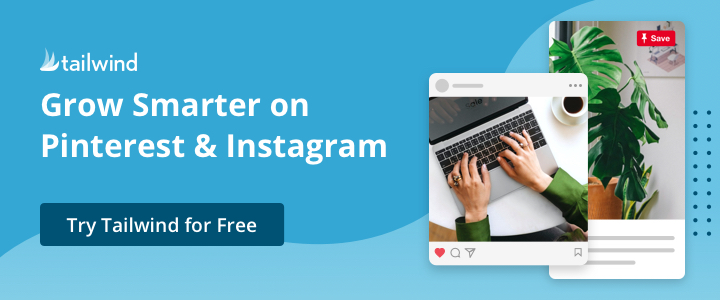 ---
If you want success on social media, you MUST create and post video content. Wave is a MUST HAVE tool for creating and editing your video content.
❤️ 3 things we love:
1. It's very easy to use. You can start from scratch or select from several different templates. Wave is loaded with stock images and videos to supplement your original content.
2. You can get a professional and branded look for videos without paying thousands of dollars.
3. You can easily create multiple sizes of your videos. Whether it's a square image for Instagram or a 16:9 video for YouTube, you can quickly resize your videos to each platform.
💲 Free option for basic use. $39 a month for advance use and numerous additional features.
---
Extend your content reach, maximize your engagement rate, and promote accessibility. REV's easy transcription service utilizes a combination of AI and human processing to convert audio and video to text. In today's day and age, on average over 85% of social media videos are watched with the sound off. If you aren't adding captions to your videos, you are missing a huge opportunity to maximize your audience views. This is a perfect tool for the solo-preneur who is creating their own content or a video marketing company that needs help.
❤️ 3 things we love:
1. Adding captions to your videos has never been easier (or more affordable!) Simply upload your video content and select the kind of captions you want. While you can have your video reviewed by human eyes/ears, we typically opt for AI transcription. This option is very cost-effective and is fairly accurate. If it does make errors, the editing process is extremely quick and simple.
2. You can download transcripts in ready-to-go file formats like .srt or .txt to add to your videos, or for an additional small fee, you can have REV burn-in your subtitles. This allows you to easily download your captioned video, ready to go!
3. Turn-around time is QUICK! Expect human transcriptions in 5 hours or less, foreign language transcriptions in 48 hours or less, or AI generated transcriptions in as little as 5 minutes.
💲 Cost is on per-project basis and rates start as low as $0.25 per minute. If you anticipate more than (Get $10 off your first order HERE)
---
If you want to avoid multiple takes on a video, you need a teleprompter app. BIGVU is available through your smartphone or desktop (with a Plus Plan).
❤️ 3 things we love:
1. You can pick your background, device and record without worrying about forgetting your script. Simply focus on the teleprompter copy and your eyes will track in the right direction. This makes it hard for the viewer to know you are reading a teleprompter.
2. You can add captions, branding and an outro when you're done recording.
3. It saves time. You don't have to worry about traveling to a studio or setting up a scene outside. With its easy set up, it's a one-person show, so you don't have to get other staff or a crew to record for you.
💲 Starts at $89 for a one-year subscription. (Get $20 off HERE.)
---
And That's Not All
In addition to all of these tools, here are a couple of others you can check out that we also use occasionally:
Facebook's Business Creator Studio: this is a free tool that allows you to schedule posts to your business pages for both Facebook and Instagram.
TweetDeck: this is owned by Twitter and allows you to easily schedule tweets as well as arrange your content into columns for better viewing by search topics or lists.
Looking for help? The Social Ginger is here to be your partner as you continue to dive into and learn more about social media. Set up a FREE discovery call today.